"I wish I had this knowledge 10 years ago. It would have saved me from tons of pain."

What if you could build products faster…
knowing you are building the right product…
feeling confident you know EXACTLY what to do next…
and knowing that your new product will significantly impact your company, your customers, and society.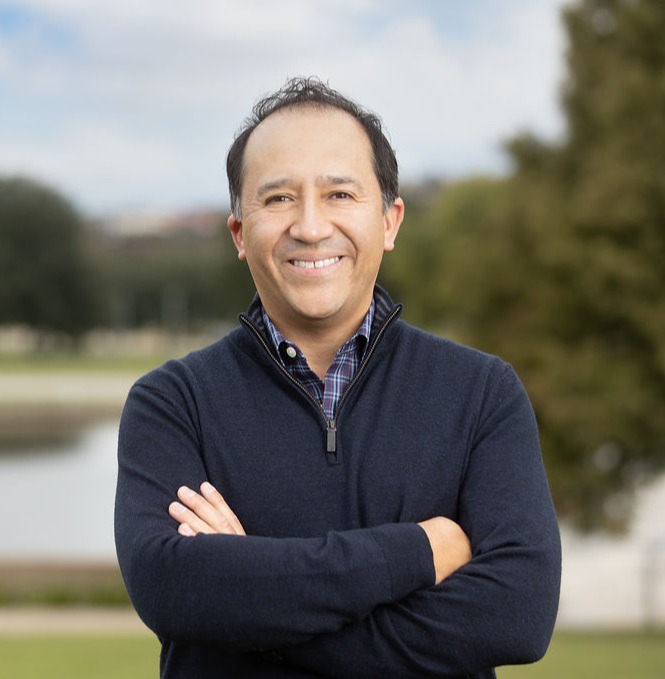 I'm a Product Executive, advisor, and bestselling author helping B2B SaaS and IoT Product teams accelerate product growth.
After 23 years of experience working with dozens of B2B companies and training and coaching thousands of Product professionals, I've summarized the innovation process into six concise steps I call the B2B Innovator's Map.
I want to share this knowledge with you to help you innovate faster and have a bigger impact on your company, your customers, and the world.






"When it comes to product leadership, Daniel is the best in the business."
-Rob Tiffany, VP of Strategy at Ericsson


"Building a B2B business can be a challenging undertaking, but Daniel is a world-class expert on the topic."
-Tendayi Viki, Author of Pirates In The Navy.
Most B2B products fail before generating any profit.
Most B2B products fail within their first 2-3 years without generating any profit.

Let that sink in for a second.
That means thousands of hours of Product teams go to waste every year. They work very hard to bring their product to market, just to see it fail.

If you look at any report, you'll find that the #1 reason products fail is that they don't address a market need.
That's right. The most frequent reason products fail is that most companies build products nobody wants.
But most companies building B2B products have good intentions and they certainly have smart people. So why do so many of them build products that don't meet a market need?
In working with hundreds of Product leaders, I've noticed these to be the most common reasons:
Constant changes of direction that result in innovation theater
A Sales-led approach resulting in a bunch of one-off custom solutions
The complexity of performing discovery on B2B buyers and users
An Engineering-led approach resulting in building products with little customer input

Sound familiar?

Launching successful products for B2B is hard. Really, really hard.
I know because I've been in your shoes.
With over 20 years of experience, I have learned what works and what doesn't for B2B product innovation.
I've learned incredible (and painful) lessons as head of products for a Silicon Valley high-growth startup, as an executive responsible for innovation at a multi-billion dollar company, and as a Product coach, working closely with dozens of product teams looking to accelerate innovation.
And along that journey, I realized that for me, innovation is not about the products. Innovation is personal.

Innovation is not a job. It is personal.
For you, delivering successful products to market is much more than shipping a new widget or meeting some random corporate metrics.
For you, it is personal.
If you are like me, you started working in Product to impact people's lives. That is why innovation feels so personal to you. A failed product means failing your customers and not having the impact you know you can have in the world.
What keeps you up at night is not whether you can fit a couple more features on this sprint. What's always in the back of your mind is the constant feeling of uncertainty:
Are we solving the right problem?
Are we making real progress or just spinning our wheels?
Am I leading the team in the right direction?
This uncertainty is difficult to shake off. It raises doubts about whether you have the right skills to see this through. Imposter syndrome kicks in, and you start to second-guess yourself.

You've tried looking for answers, but still, you feel something is missing.
Probably, you've spent hundreds of hours figuring out solutions for these problems. And yet, you still don't feel confident you are doing all you can to accelerate innovation at your company.
Maybe you've read all the Product books out there, but you end up with more questions than answers as you try to piecemeal how all these conflicting ideas fit into your situation.
Maybe you've spent hours reading Product blogs, watching webinars, or attending meetups and conferences trying to get to that "aha moment." But you always end up disillusioned because most Product content you find is focused on B2C.
You are probably tired of hearing what "FAANG" companies are doing. Or you walk away with irrelevant advice like, "Just park your team at a Starbucks and show people your app." That might work for B2C, but you know how ridiculous it sounds for B2B.
Ultimately, you don't have 5-10 years to apply quick tips and hacks or to "gain experience" launching failed products. You need to boost your innovation skills fast, so you can feel confident driving innovation at your company.


"This is a book that every B2B strategist, product manager, investor, and company founder needs.
- Rich Mironov, CEO and "smokejumper" CPO


"Daniel Elizalde has created an excellent guide for anyone navigating the treacherous waters of building enterprise software. I wish I had this book 10 years ago, it would have saved me from lots of pain!"
-Eric Simone, Co-Founder and CEO at ClearBlade, Inc.


Fast-Tracking B2B Innovation – Exclusive pilot masterclass with only 12 spots available!


The Fast-Tracking B2B Innovation Masterclass is a live, virtual event where you will learn the skills you need to drive B2B innovation at record speeds.
I'm running this Masterclass as an exclusive pilot program, available only to the first 12 people who enroll.
By the end of this Masterclass, you will have hands-on experience with the B2B Innovator's Map, and you will:
Learn a systematic framework to know exactly what to do next to reduce uncertainty and avoid costly mistakes.
Gain the skills to foster alignment with your leadership team so you can EARN and RETAIN their support throughout the innovation journey.
Gain the tools to rapidly define your target market and get a deep understanding of your customer's pains, ensuring you build the RIGHT product for the RIGHT audience.
Learn how to test and validate your potential solutions with customers BEFORE you build them, reducing waste and accelerating your impact.

By joining this exclusive pilot Masterclass, you will get:
Exclusive access – only 12 spots available
Two live sessions via Zoom. I'll be presenting live, so you can interact with me and ask your questions live.
Actionable workbook to fill out and get feedback during the Masterclass. You'll walk away with a tangible asset outlining the key areas you should focus on to reduce uncertainty and accelerate innovation.
One 60-minute, one-on-one session with me to answer any questions you have and get your feedback.
A signed, hardcover copy of my bestselling book, The B2B Innovator's Map
Session recordings so you can review the material at your own pace later.
A reduced price since the price for the final program will be significantly higher.

Remember, by enrolling in this pilot Masterclass, you'll also get an exclusive 60-minute, one-on-one session with me.


Enroll today in the Pilot Masterclass: Fast-Tracking B2B Innovation
Masterclass schedule:
Registration closes: Tuesday, April 25th, so reserve your spot today!
Day 1: Tuesday, May 2nd – 10 am to 1 pm CST
Day 2: Wednesday, May 3rd – 10 am to 1 pm CST


Preliminary agenda:
Day 1: Understanding your market and your customer's pains
Introduction to the B2B Innovator's Map
Getting strategic alignment for your innovation efforts
Defining and sizing your target market to explore
Understanding the pains of your Champion
Identifying your User Ecosystem
Uncovering your user's pains and discovering the most profitable opportunities
Day 2: Day 2: Testing and validating your solutions
Recap from Day 1
Keeping your leadership team aligned and engaged through the process
Planning your solution and creating your hypothesis roadmap
Understanding desirability, feasibility, and viability in B2B
Designing experiments
How to run successful pilot programs
Getting to your first ten successful customers and beyond
Note: Only 12 spots are available. A minimum of 8 spots are required for me to teach the Masterclass. Registration closes on Tuesday, April 25th!

"A beautifully clear and coherent guide to the murky early days of building enterprise products. I very much wish I'd had this book in hand throughout my whole career."
-Rob Fitzpatrick, entrepreneur and author of The Mom Test


"Daniel's expert insights break the complex and daunting process of B2B innovation into clear, actionable steps."
-Katie Geusz, Sr Director of Programs at Greentown Labs

Who Should Attend
This Masterclass is designed for Innovators and Product people looking to improve their innovation skills to reduce the uncertainty of launching B2B SaaS and IoT products to market.
This includes:
Product Leaders and Product Managers
Design Leaders
Engineering Leaders
Startup founders and CEOs

You Are In Good Company
Over 1,500 innovators and Product Leaders from top companies have attended my courses to accelerate their products and careers.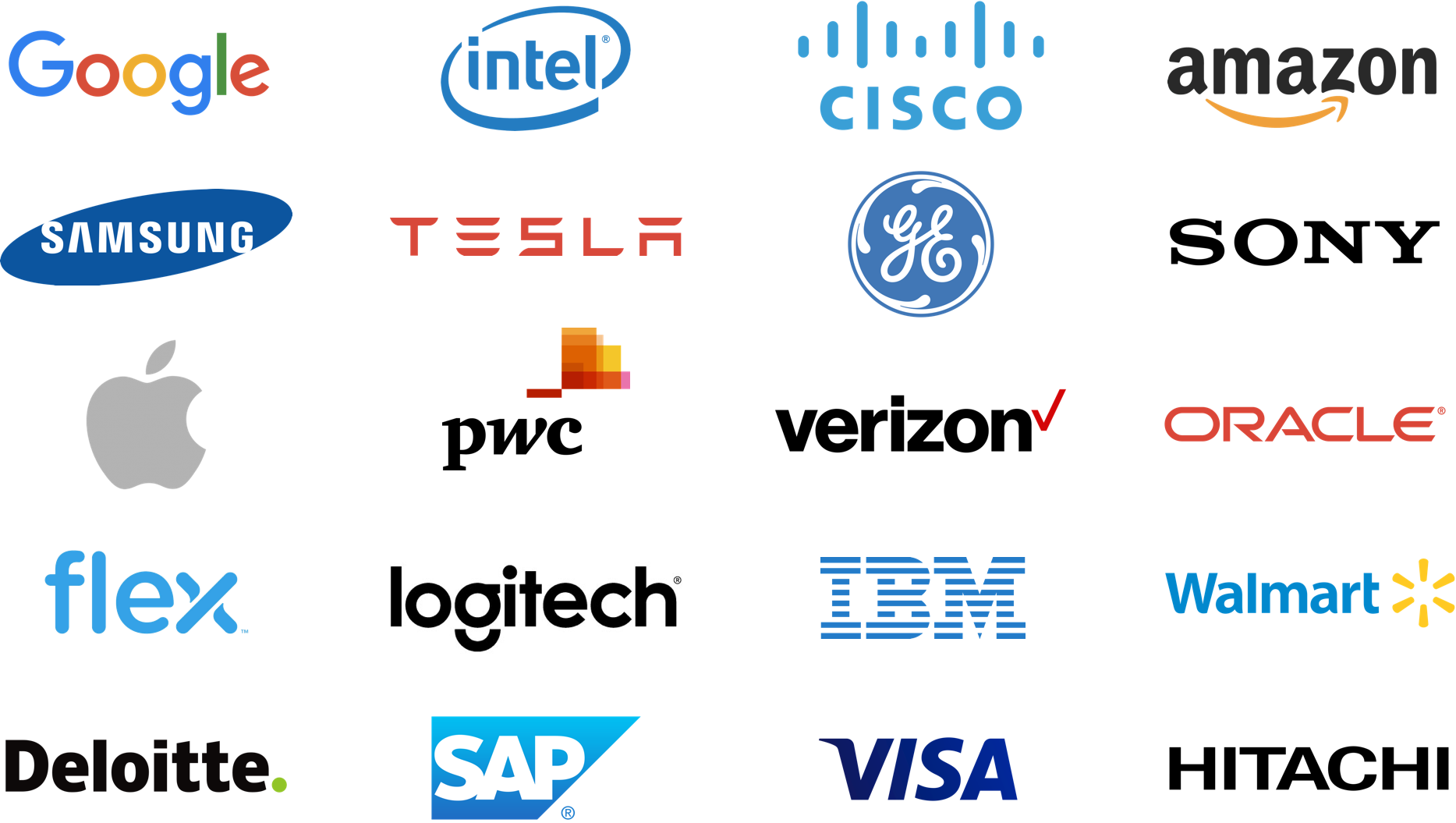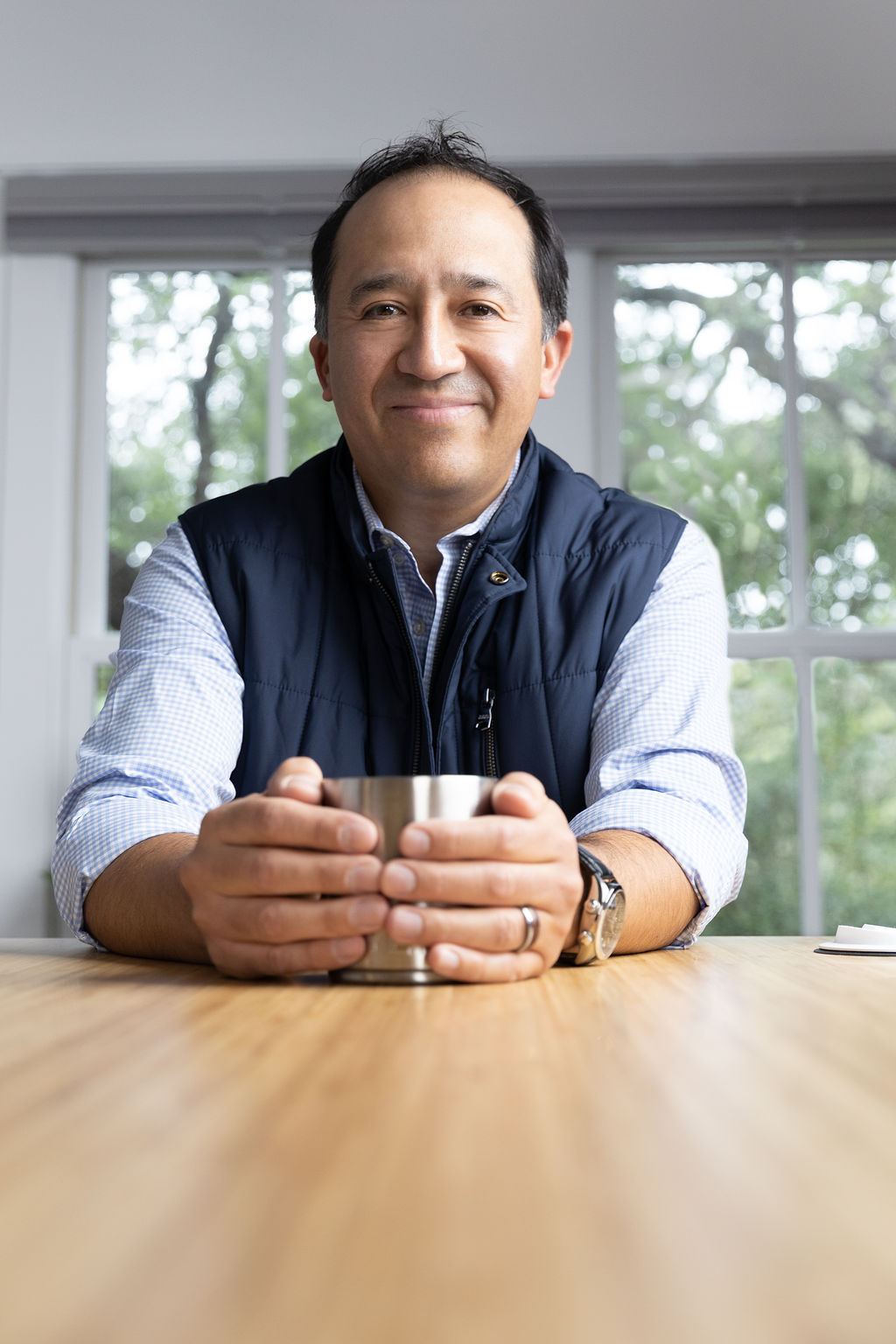 Daniel Elizalde is a Product executive with over 20 years of experience leveraging emerging technologies to drive product innovation in industries such as Climate Tech, eCommerce, Manufacturing, Telecommunications, Automotive and Semiconductor.
Daniel has held various leadership positions, including VP, Head of IoT at Ericsson, Head of Products at Stem (AI-powered energy storage company in Silicon Valley) and Instructor at Stanford University.
As a Product Innovation Coach, Daniel has trained and advised over 1,500 product professionals around the world on how to take their ideas to market. Daniel is also a mentor at Greentown Labs, the largest Climate Tech accelerator in the US, helping startups address some of the world's most pressing challenges.
Daniel is the host of the popular Enterprise Product Leadership podcast and bestselling author of the book The B2B Innovator's Map.