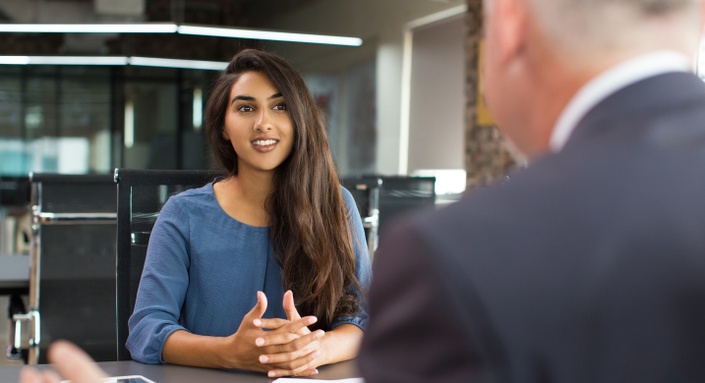 How to Get Your Dream Job in IoT Product Management
Your Step-by-Step Guide for Getting Your Dream IoT PM Job.
Watch Promo
You want to get into IoT Product Management, but where do you start?
You've come to the right place.
The Internet of Things (IoT) is growing at lightning speed, providing an incredible opportunity for Product Managers. But with this growth comes growing pains...
McKinsey predicts the IoT market will be worth $581 billion by 2020, and LinkedIn shows over 11,000 available IoT jobs in the U.S. today. But in this new field, qualified professionals (like you!) are unsure of which companies are doing IoT, how to find them, or how to market their own valuable skills.
That's why I created this course. I'll walk you through the overwhelming process of finding a job in IoT Product Management. Maybe you're an experienced PM searching for a new and exciting role in IoT. Or maybe you are an Engineer, Designer, or Business Professional looking to transition to Product Management and think IoT is right for you. Either way, I can help!
With over 20 years of experience building connected products in a variety of Product roles, I understand the agony of the job search. I've prepared for countless interviews, recruited and hired Product Managers for my teams, and coached companies on what skills to look for.
Through this course, I'll share this insight with you. You'll walk away empowered with a step-by-step action plan to guide your job search, prepare for the interview, and land your new job... fast!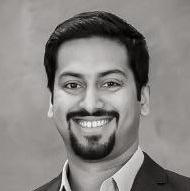 "Finding the right IoT talent is hard, and Daniel understands the pain-points of the hiring managers building IoT teams. The material in this course makes candidates better prepared for interviews, ace the interviews and most importantly fosters a community of experienced professionals to support you through the complete path of becoming an IoT Product Manager."
- Vishwesh (Vish) Pai, Director of Product Management, IoT Cloud - Samsung Electronics
My Approach to Breaking Into IoT Product Management
Think like a Product Manager... you are the product.
Who are your customers?
As a Product Manager, you understand that the goal of any product is to solve a customer need. Now, take that same thinking and apply it to your job search: you are the product and your customer is the company. How will you solve their needs?
By thinking of yourself as the product, you can find the right product and market fit for you. How? Apply the Product Lifecycle to your skills and experience. You'll need to do market research, segmentation, and user research; create your product strategy; develop your product; and market and sell your product—landing you the job!
My Step-By-Step Framework

Strategize: Understand who you are, define your value and skillset, and determine where you want to go

Define your positioning statement: what is your value proposition

Understand your personas: who are your customers and what are their needs

Plan: Research and prepare to connect with targeted customers

Create a list of target companies: learn how to identify IoT companies and where to find them

Develop your LinkedIn profile: showcase your experience and learn the truth about resumes

Engage: Build relationships and execute your search

Connect with your customers: foster relationships with the right people, instead of networking blindly
Prepare for the interview: use the IoT Decision Framework to research the position and prepare for a variety of questions
Ace the interview: understand the interview process and impress your customers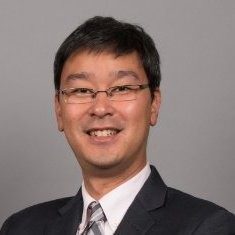 "This course accelerates your job search by providing recruiting strategy, IoT Product Management tools, along with basic Marketing & Sales concepts. The recruiting content of this course is thorough as it addresses a lot of concepts and tools I've seen in the past.
Some of these concepts took me a long time to discover, but this course lays it out for you, so you don't have to reinvent the wheel. More importantly, you get to practice and apply these tools and skills to your most important product: YOU!
I know these tools work because I've used them to successfully find a job."

- Markus Adhiwiyogo, Intel
Get Access to My Private IoT PM Slack Community
Connect with other IoT Professionals, Including Hiring Managers
The key to getting an IoT job is connecting with the right people who can guide you, give you advice, and hire you. But if you are new to IoT, where do you find these people? In the course, I cover several techniques to help you find your target audience and to give you a head-start, this course gives you access to my private IoT PM Slack Community.
This invitation-only community is for professionals who have taken any of my courses either online, at Stanford University, Mind the Product, consulting clients, you name it.
The community includes seasoned professionals from some of the top companies working on IoT today. It contains people either looking to transition into IoT, are working on IoT today, or are looking to hire IoT PMs for their teams.
In addition to the opportunity to connect with your IoT PM Tribe, members of the community enjoy access to private Q&A sessions with Daniel and other IoT Product leaders.
If you are serious about breaking into IoT PM, this is an opportunity you cannot miss.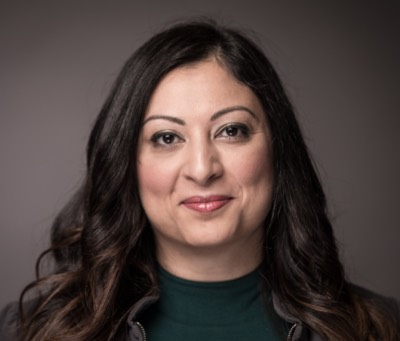 One of the most valuable aspects of taking Daniel's class is access to an exclusive community on Slack.

It is active, and it's been a great source for connecting with other professionals involved in IoT, for career discussions and sharing current knowledge in the space.
- Rachna Sethi, CEO, Tigerbook Consulting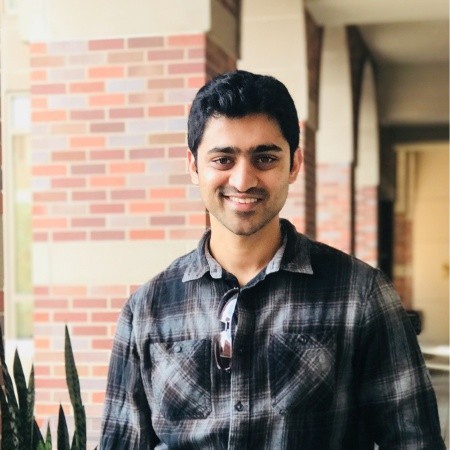 "Daniel is a fantastic instructor who teaches purely from his experience, citing real-world problems and solutions in the IoT world... I have friends who are past students of Daniel's and Product Managers in the IoT space who still use his course material as a reference today."
– Anirudh Kasturi
What's In It For You
Through video lectures, resources, and bonus material, you'll...
Understand the role of an IoT Product Manager
Master the IoT landscape with tactics to help you identify IoT companies
Learn how to target and connect with those companies
Discover what IoT hiring managers are looking for
Prepare for job interviews
I'll provide you with specific advice targeted for IoT, including a behind-the-scenes look at what happens during the interview process, what skills to strengthen in advance, and how to leverage the IoT Decision Framework to ace the interview!

This course includes:
Video lectures outlining each area of my step-by-step framework
Access to my private IoT Product Management Slack community
Comprehensive reading list to help you wow any hiring manager
My list of top questions to ask during an interview
How This Course Is Different
There are plenty of "career" courses out there, but often they are generic and repeat the same advice you've heard countless times:
"Polish your resume…"
"Get out and network…"
"Send as many applications as you can…"
Not very useful.
This course is different. It is the only course created specifically for IoT and Product Management, and provides a structured roadmap for accelerating your job search.

You can benefit from my real-world experience. Here's why:
I've been in your shoes. I've interviewed for IoT PM roles and know how intimidating it can be.
I've been on the other side of the table as the hiring manager—interviewing, hiring, and coaching Product Managers. I know what great candidates do well and the mistakes that send candidates packing.

Today, as a product coach and advisor, I advise companies on how to organize their teams and write job descriptions, what skills hiring managers should look for, and how to vet candidates.
So, I won't just tell you to "polish your resume" or "network." I'll use my experience to provide an action plan for your search. You'll understand where you are in journey and how to get where you want to go.
Not convinced? My 30-day money back guarantee should put your mind at ease. No questions asked!
My Background: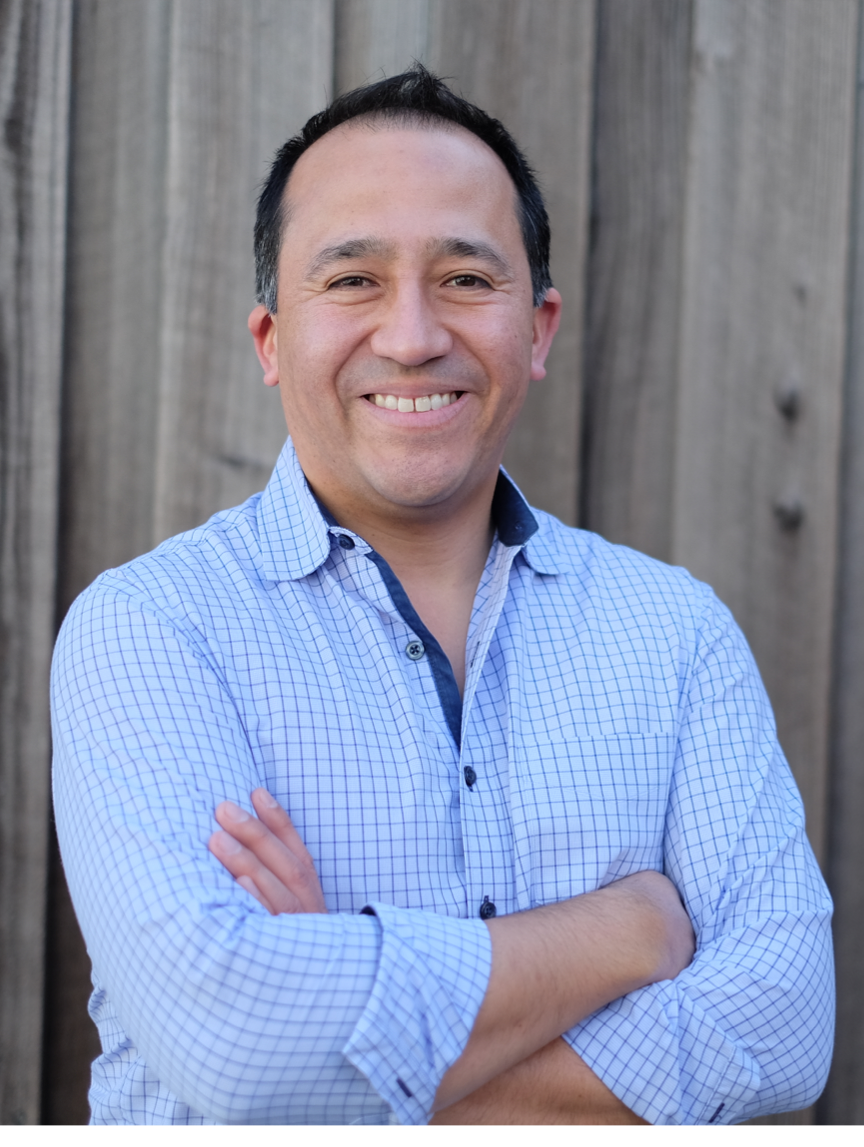 I know IoT and Product Management. I've worked for Fortune 500 companies and growth-stage start-ups, as well as Product and Services companies. I have experience managing IoT product portfolios and implementing end-to-end IoT solutions—including hardware, embedded software, cloud platforms, and user applications.
As the creator of the IoT Decision Framework—the only comprehensive method for IoT Product Management—I am considered the foremost thought leader in IoT Product Management today.
I developed my one-of-a-kind curriculum and began teaching IoT Product Management at Stanford Continuing Studies, where I continue to teach today. After frequent requests for an online version from all over the world, I developed The IoT Product Manager Certificate Program.
Today, I focus 100% of my time on coaching IoT Product Managers through IoT courses (both online and in-person at Stanford), corporate workshops, and advisory engagements. I provide on-the-ground, practical knowledge through my blog, the leading blog on IoT Product Management, and as the host of the popular IoT Product Leadership podcast. I look forward to helping you find success!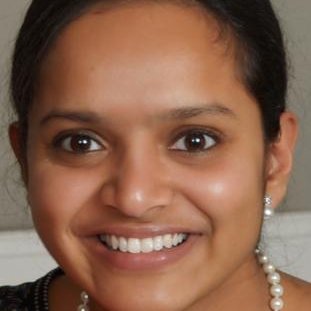 "As a highly experienced Product Manager, himself, Daniel shares practical approaches and tactics which are readily useful in the industry. Daniel is meticulous with the clarity of material. Daniel's framework helps weigh many factors that come in handy in building successful products."
– Preethi Srinivasan, Technical Lead
Frequently Asked Questions
Is the online course live or pre-recorded?
All of my courses are pre-recorded. You can enroll at any time and complete the course at your own pace and on your schedule!
What if I'm not a PM yet? Can this course help me?
Yes! In fact, I've included a lecture specifically for people coming from other professions such as Business, Design, or Engineering. I'll guide you on how to approach your search and demonstrate why your background might be just what some hiring managers are looking for.
I'm completely new to IoT, but I'm very interested in pursuing a career as an IoT PM. Can this course help me?
Yes! In this course, I'll cover the basic role of an IoT Product Manager. If you're starting from scratch, I also recommend you enroll in my Introduction to IoT PM course or the IoT Product Manager Certificate program. They will provide the in-depth knowledge you need and set you up for success.
How long will I have access to the program?
You'll have access to the course material for as long as the course exists.
Is there a refund policy?
Yes. I believe you'll find the course to be very valuable. But if for any reason you don't, you'll have 30 days to get a full refund. If by then you are not convinced, just send me an email. No problem.
How long is the course?
The course consists of more than 3 hours of video lecture. In addition, you'll need time to complete the supporting assignments, such as defining your vision, understanding your target audience, and developing your profile. I also provide a list of recommended resources to further propel your job search, which may require additional reading time. It's important to remember that finding a job in an industry as new as IoT takes time. Completing this course is just the start of your journey!
Can you review my resume?
While I don't provide one-on-one coaching, this course gives you access to my private IoT PM Slack Community where you can connect with other professionals and seek advice.