To deliver maximum impact, IoT companies need more Product Managers.

The Internet of Things (IoT) is growing at lightning speed, providing an incredible opportunity for companies to grow and have an extraordinary impact on customers and society.
You can see how connected devices (IoT) are playing a big role in all types of industries, including:
Healthcare
Renewable energy
Electric vehicles
Manufacturing
Retail
Water supplies
Telecommunications
Transportation
Smart cities
Smart homes
Food & Agriculture
And many more
Companies building these IoT solutions have a real, tangible impact on the world.
And with their increasing growth, more and more of these companies need qualified Product Managers to help them build the right products and lead the companies in the right direction.
But there's a problem...

Hiring Managers can't find good IoT PMs.
LinkedIn shows over 14,000 available IoT jobs today. And that's just in the United States!
And yet, hiring managers looking for IoT PMs can't seem to find qualified professionals (like YOU!).
In my conversation with these hiring managers, I always hear complaints like:
"Do you know where to find the GOOD IoT PMs..."
"It's tough to find people that know IoT AND are good Product Managers."
"Most of the candidates do terribly in the interviews."
"We've been trying to fill out these roles for months!"
At the same time, I hear from dozens of qualified Product Managers who struggle to find jobs in companies building IoT solutions.
The most common complaint I hear is that PMs struggle to find the best IoT companies, land an interview and get a job offer.

Why landing an IoT PM job feels so daunting.
Looking for a new job can be one of the most stressful things you can do.
On top of the typical challenges of job searching, adding the constraints of "Product Management" and "IoT" makes it even harder.
Probably you've experienced it yourself. Do any of these sound familiar?
You've wasted countless hours browsing generic job forums looking for something mildly appealing.
You've submitted dozens of resumes, only to receive automated responses like "this role is no longer accepting applications."
You attend yet another networking event only to connect with ten more people looking for a job.
You messaged a ton of recruiters on LinkedIn, but you never heard back.
Ugh. It's demoralizing.
And then you look at "recruiting gurus" online just to get more generic (and useless) advice like:
"Make sure your resume is only one page."
"Leverage your network." (sure, but how!)
"Create content so you stand out as a candidate."
And on the rare occasion when you can connect with a recruiter, you start looking for advice on preparing for the interview. But you continue to get bogus advice like:
"You have to be an expert in their industry."
"Brush up on A.I. because everything is about A.I. these days."
"Here are 100 questions they ask at Google. You need to know them..."
And so on...
Meanwhile, you feel you are running in circles, wasting time, and feeling more frustrated.
I know because I've been in your shoes.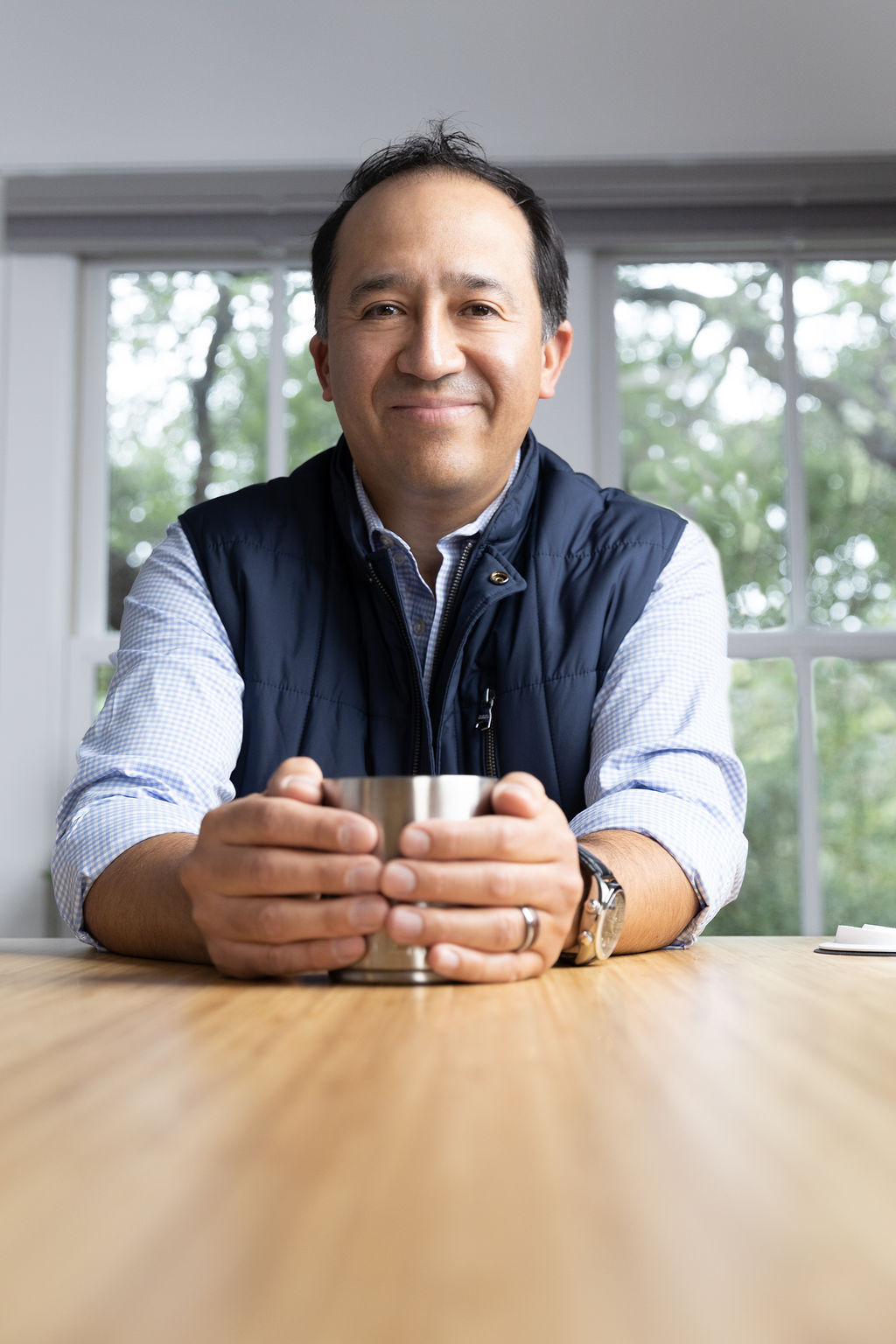 Hi, I'm Daniel Elizalde

You might be wondering: Daniel, why should I listen to your advice on IoT Product Management?
Great question!!
I am passionate about IoT's impact on the world and want to share my experience building IoT products and teams for over 20 years!
Here's some of my relevant background on IoT PM:
I have experience across many industries, including Climate Tech, eCommerce, Manufacturing, Telecommunications, Automotive, and Semiconductors.
I've held several leadership positions in IoT, where I've hired and coached many PMs.
This includes roles like Vice President, Head of IoT at Ericsson, and Head of Products at Stem, a fast-growing, IoT-powered energy storage company in Silicon Valley.
As a PM coach, I've trained and coached over 1,500 PMs on how to build IoT solutions. This includes my online courses and over six years of teaching IoT Product Management at Stanford University Continuing Studies.
I am also a Product Leadership mentor at Greentown Labs, the largest Climate Tech accelerator in the US, helping startups address some of the world's most pressing challenges.
I recently published my bestselling book, The B2B Innovator's Map, where I share over two decades of lessons on building successful IoT and enterprise software products.



Three little-known facts that will accelerate your IoT PM job search.
You can continue looking for your dream job by trial and error, and you might get lucky. But you'll move much faster if you understand these three little-known facts about IoT.

1- IoT is not an "Industry."
"The Internet of Things" is not an industry. It's an umbrella term referring to a group of technologies that define a solution architecture.
Here's the typical technology stack of most IoT solutions:

The reason why many PMs can't find the right jobs it's because they are looking in the wrong places. Although some companies call themselves "IoT," that's usually just the platform providers. Most companies DON'T refer to them as IoT and use different terminology, such as "smart hardware" or "connected devices."
Finding the right job starts by understanding the various verticals and the companies building solutions in each vertical.


2- You don't need to be an expert in the whole IoT stack
Most PMs have experience with just one or two layers of the IoT Technology Stack. And that's OK!
When looking for your dream job, remember that you don't need to be an expert in all PM areas across the stack. You need to understand how the pieces fit together.
For example, if you are a Cloud PM, don't burn the midnight oil trying to understand hardware PM. That's a waste of your time.
Instead, your fastest path to success is connecting with hiring managers to understand the gaps in their teams and how your expertise solve their needs.


3- Product expertise trumps industry expertise
Industry expertise is very important, and the more you have, the more doors will open.
But know that most companies working on IoT already have a lot of subject matter experts. What they need is a Product expert that can quickly ramp up in their industry.

The strategy of your search is everything.
As you can see, there are a lot of nuances to finding IoT PM jobs. If you want to succeed quickly, you must stop throwing things to the wall and see what sticks.
You need a practical, step-by-step strategy to plan your search, find the right companies, engage with hiring managers, and ace the interview.
And that's precisely why I created this course: How to get your dream job in IoT Product Management.

Introducing: How to get your dream job in IoT Product Management -
Your step-by-step guide to accelerating your IoT PM career. 
As a Product Manager, you understand that the goal of any product is to solve a customer's need.
In this course, you'll learn how to apply that same thinking to your job search: you are the product, and your customer is your dream company.
If you think of yourself as a product that IoT companies need to hire, then you'll need to do some Product work to determine the following:
Which companies are the best fit for you? (i.e., your target market)
Who are the hiring managers, and what are their pains? (i.e., user research)
Why should they hire you? (i.e., what is your value proposition)
These are the critical components of a winning job search strategy.
And in this course, you'll master them all. Fast.


Strategize, Plan, and Engage—a blueprint for getting from uncertainty to your dream job.
In this course, I'll guide you, step-by-step, through the overwhelming process of finding a job in IoT Product Management. 
Maybe you're an experienced PM searching for a new and exciting role in IoT.
Or maybe you are an Engineer, Designer, or Business Professional looking to transition to Product Management and think IoT is right for you.
Either way, you came to the right place!
By enrolling in this course, you'll learn a 3-step framework to accelerate your job search.
The steps are: strategize, plan, and engage.

Strategize: 
Understand your priorities, define your value and skillset, and determine where you want to go
1- Define your positioning statement: what value do you bring to the hiring manager? How will you solve her pain?
2- Understand your personas: what are the characteristics of your ideal hiring manager, and what are their needs?
Plan:
 Research and prepare to connect with targeted customers (i.e. hiring managers)
1- Create a list of target companies: learn how to identify the best IoT companies for you and where to find them.
2- Develop your LinkedIn profile: showcase your experience and learn the truth about resumes.
Engage: 
Build relationships and execute your search.
1- Connect with your customers: Foster relationships with the right people instead of wasting time just "networking" with random people.
2- Prepare for the interview: use the IoT Decision Framework to research the position, the company, and prepare for a variety of questions.
3- Ace the interview: understand the interview process and impress your customers.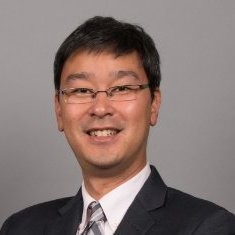 "I know these tools work because I've used them to successfully find a job.
Some of these concepts took me a long time to discover, but this course lays it out for you so you don't have to reinvent the wheel.
More importantly, you get to practice and apply these tools and skills to your most important product: YOU!

- Markus Adhiwiyogo, Intel



Get the inside scoop on what IoT hiring managers want.
With over 20 years of experience building connected products in various Product roles, I understand the agony of the job search.
I know what hiring managers want because I've coached many of them on what to look for, how to create the job req, and how to interview PMs.
I've also hired many IoT PMs for my teams, so I know what a good candidate looks like.
In this course, I'll share all these insights with you. You'll walk away empowered with a step-by-step action plan to guide your job search, prepare for the interview, and land your new job... fast!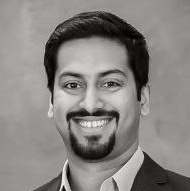 "Finding the right IoT talent is hard, and Daniel understands the pain points of the hiring managers building IoT teams.
The material in this course makes candidates better prepared for and ace the interviews."
- Vish Pai, Director of Product Management, IoT Cloud - Samsung Electronics
You Are In Good Company
Over 1,500 innovators and Product professionals from top companies have attended my courses to accelerate their products and careers.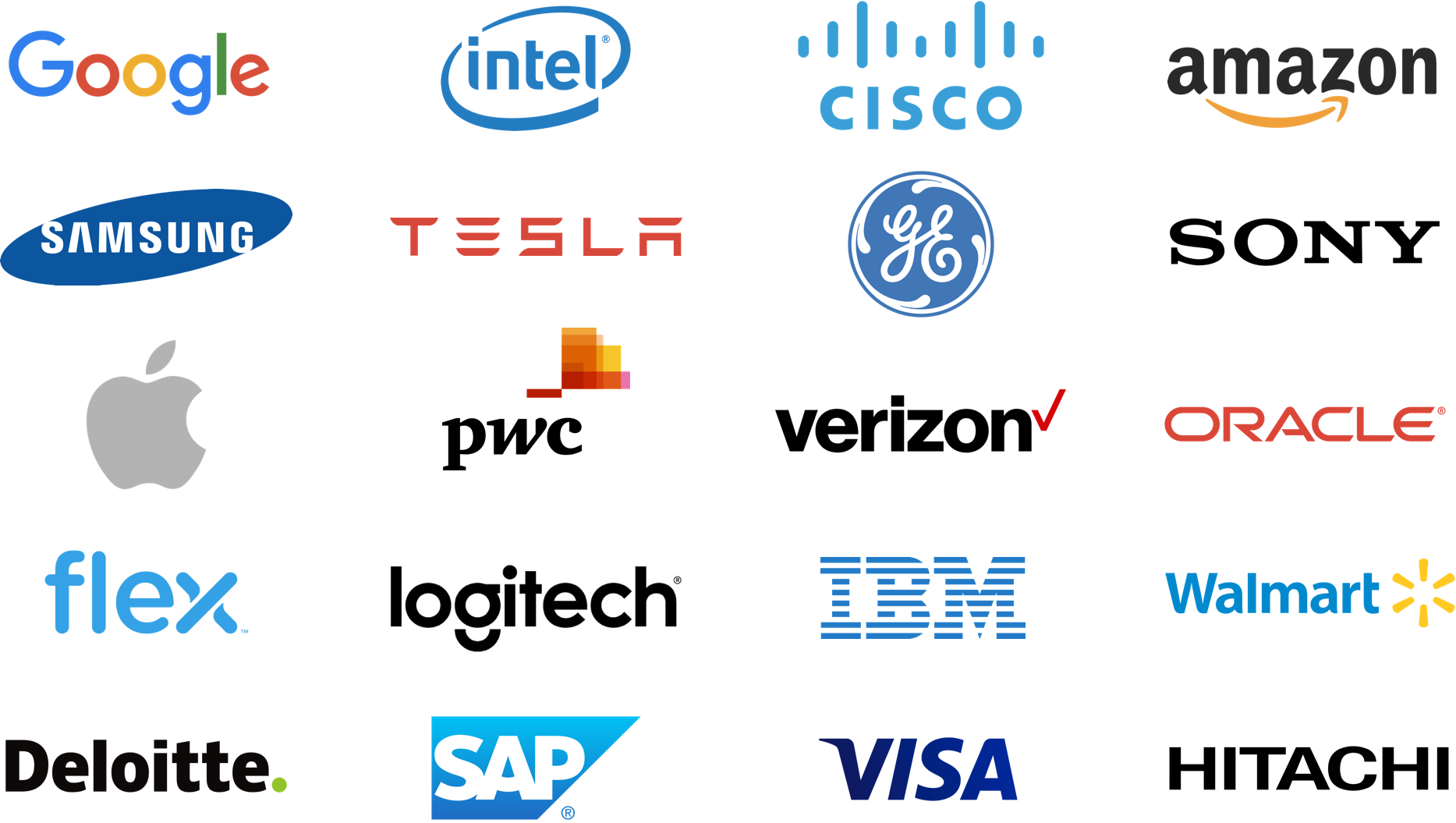 Get the skills to find the best IoT PM jobs, connect with hiring managers, and nail the interview. Fast.
By enrolling in the course, you'll get:
Video lectures detailing each area of my step-by-step framework.
Comprehensive reading list to help you prepare and wow any hiring manager.
My list of top questions to ask during an interview.
This material will help you:
Understand the role of an IoT Product Manager.
Master the IoT landscape, including tactics to help you identify the IoT companies that work best for YOU.
Learn how to target and connect with the right companies.
Discover what IoT hiring managers are looking for.
Learn how to prepare for the IoT PM interview so you can interview with confidence.
You'll gain specific advice targeted for IoT, including a behind-the-scenes look at what happens during the interview process, what skills to strengthen in advance, and how to leverage the IoT Decision Framework to ace the interview!

Here's everything you get when you enroll in the course.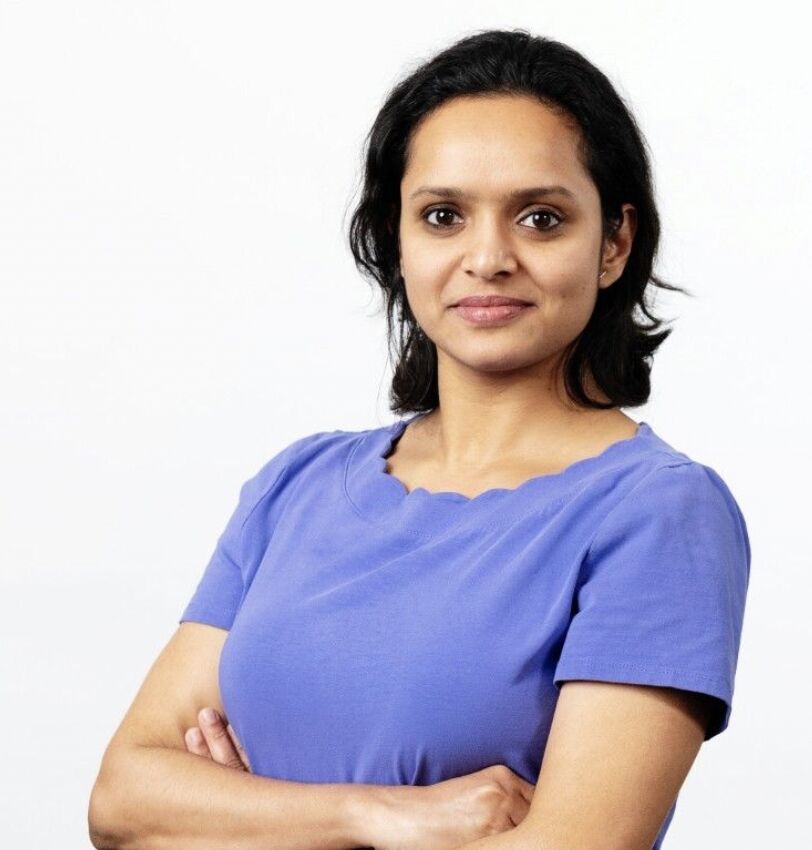 "As a highly experienced Product Manager, himself, Daniel shares practical approaches and tactics which are readily useful in the industry. Daniel is meticulous with the clarity of the material. Daniel's framework helps weigh many factors that come in handy in building successful products."
– Preethi Srinivasan, PM - Google

You have nothing to lose with my 14-day money-back guarantee.
Enrolling in this course dramatically increases your chances of getting your dream job. You'll learn the skills to get clarity on your search and gain practical tools to help you bypass the job boards and go directly to the hiring managers.
But I'm not going to lie. Getting a job (any job) is hard work. And the strategies included with the course take time and perseverance.
If, for any reason, you feel that this blueprint for getting your dream job in IoT is not for you, no worries. I understand. The last thing I want is for you to waste your time on something that doesn't feel right.
The course is backed by my 14-day money-back guarantee. Just email me within 14 days of enrolling and let me know why the course is not right for you. I'll get you 100% of your money back. No questions asked.


FAQ

Is the online course live or pre-recorded?
The course is pre-recorded. You can enroll anytime and complete the course at your own pace and schedule!
Is there a refund policy?
Yes. I believe you'll find the course to be very valuable. But if you are not convinced, you have 30 days to get a full refund after enrolling. Just email me within 30 days, and you'll get 100% of your money back. No problem.
How long will it take me to go through the course material?
The course includes more than 3 hours of video lectures to consume all the material in a few hours.
But the real benefit comes from completing the assignments and putting all your new knowledge into action. You'll start seeing results as you work on defining your ideal companies, reaching out, and preparing for your interviews.
It's important to remember that finding a job in any competitive industry takes time. It requires hard work and some luck.
But, with the material in this course, I guarantee you that you'll gain clarity a lot quicker, and you'll be able to make progress a lot faster.
What if I'm not a PM yet? Can this course help me?
Yes! In fact, I've included a lecture specifically for people from other professions, such as Business, Design, or Engineering. I'll guide you in approaching your search and demonstrate why your background might be just what the hiring manager is looking for.
I'm entirely new to IoT, but I'm very interested in pursuing a career as an IoT PM. Can this course help me?
Yes! In this course, you'll learn the critical function of an IoT Product Manager. If you're starting from scratch, I recommend enrolling in the IoT Product Management program. It will provide the in-depth knowledge you need to set you up for success.
How long will I have access to the course?
You'll have access to the material as long as I offer the course.


Still not convinced?
This is why this course might be the best career decision you've made in a while.
There are plenty of "career" courses out there, but often they are generic and repeat the same advice you've heard countless times:
"Polish your resume…"
"Get out and network…"
"Send as many applications as you can…"

This course is different.
It is the only course created specifically for IoT and Product Managers like YOU.
The course provides a structured roadmap for accelerating your job search. No more wasting time looking at random job posts or waiting to hear from the recruiter.

You can benefit from my real-world experience. Here's why:
I've been in your shoes. I've interviewed for IoT PM roles and know how intimidating it can be.
I've been on the other side of the table as the hiring manager—interviewing, hiring, and coaching Product Managers. I know what great candidates do well and the mistakes that send candidates packing.
Today, as a product coach and advisor, I advise companies on how to organize their teams and write job descriptions, what skills hiring managers should look for, and how to vet candidates.
So, I won't just tell you to "polish your resume" or "network." I use my experience to provide an action plan for your job search. 
By following the blueprint I included in this course, you'll understand where you are in your journey and how to get where you want to go.
Enroll today and start your journey toward your dream job in IoT Product Management!