You Are In Good Company
I've trained over 1,500 professionals from top companies worldwide on how to build impactful and profitable IoT products.

Creating IoT Products Is Really, Really Hard. But You Don't Have to Do It Alone.


The IoT Product Manager Program is a 7-week, online, self-paced course that teaches you a proven, step-by-step system to confidently lead your company through the tough decisions needed to build profitable IoT products.
No more feeling overwhelmed, doubting where to start or what to do next. This program is your one-stop blueprint for building successful IoT solutions.

Is the IoT Product Manager Program Right for You?
The IoT Product Manager program is for you if you work at a company building IoT products and are looking for a system to tame the chaos and uncertainty of building connected products.
If you are…
→ A Product Manager tired of wasting time browsing the web trying to piecemeal an approach to IoT from a sea of conflicting blog posts and vendor websites. You are looking for a blueprint to guide you through the IoT maze.
→ A Product Leader looking to empower your team to build THE RIGHT IoT product for your customers. You also want to develop a common language around IoT to streamline collaboration between your PMs, peers, and leadership teams.
→ A Leader (or aspiring leader) from Innovation, Engineering, Marketing, Sales, Design, Operations, etc., looking to understand the business side of building IoT products.
You are in the right place!
In just 7 weeks of online, self-paced study, the IoT Product Manager program will give you the tools, inspiration, and confidence to leverage the power of the Internet of Things to deliver impactful solutions for your customers, profitable outcomes for your company, and peace of mind to know you are on the right track!
Note: Although the concepts in this course apply to any IoT product, the course material is better suited for building complex B2B solutions, including products for industries like Energy, Healthcare, Logistics, Manufacturing, Transportation, Construction, Telecommunications, etc.

On This Online, Self-paced Program, You Will Learn...
1. The IoT Decision Framework
A powerful yet simple framework that will help you anchor all business and technical decisions throughout your IoT journey.
2. How to Discover and Prioritize the Needs of Your IoT Users
You'll gain a toolset for discovering and prioritizing all the users across the IoT Technology Stack.
3. How to Create a Robust Data Strategy
You'll learn how to deliver insights and not just "data," as well as various techniques to monetize your IoT data.  
4. How to Create an IoT Business Model
You'll learn about the most profitable IoT business models and how to select the right one for your product.
5. How to approach complex IoT Technology Topics
You'll gain a deep understanding of the IoT Technology Stack and how to incorporate Cybersecurity and Regulations in your roadmap.

Enroll in The IoT Product Manager Program Today!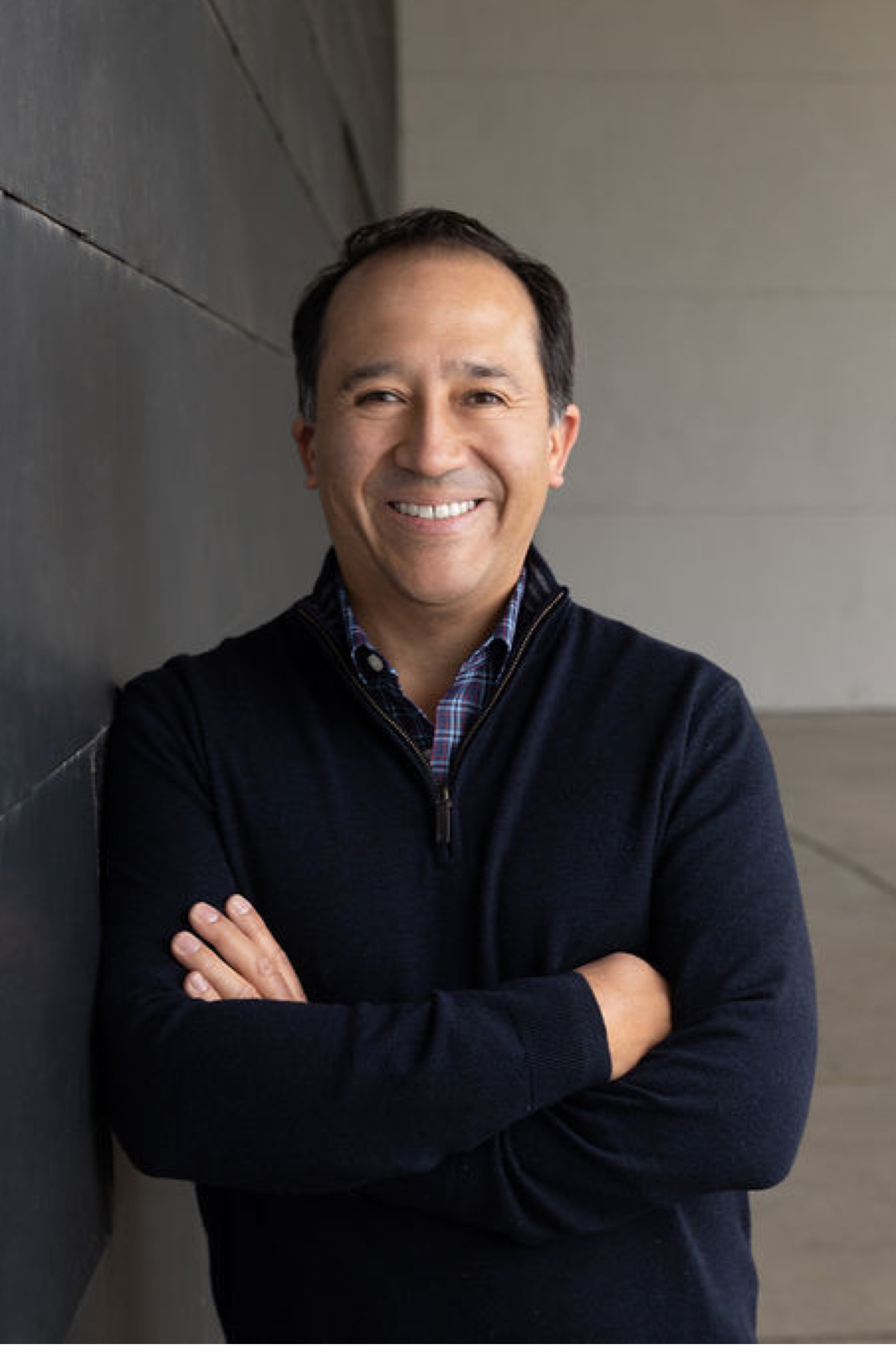 Hi, I'm Your Instructor Daniel Elizalde.
Former VP, Head of IoT, at Ericsson

Former Head of Products at Stem, an IoT-powered Energy Storage company in Silicon Valley

IoT startup advisor at top Climate Tech accelerators

6+ years teaching IoT Product Management at Stanford University Continuing Studies
In short, I know what it takes to build successful IoT solutions.
I've been in your shoes, I've uncovered the obstacles, and I've developed a successful path through them.
Now I'm excited to put my 23 years of technology experience to work to help you succeed, just as I've helped thousands of other product professionals over the years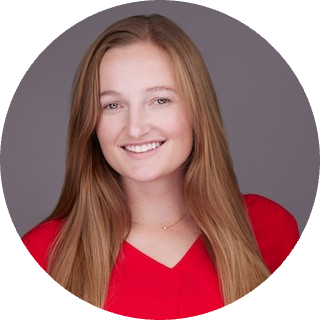 "As a Product Manager, this course will teach you exactly what you need to know about the IoT. Nothing more, nothing less.
If you want to stop wasting your time and start changing the world with IoT, Daniel's course is the place to start."
-MJ Smith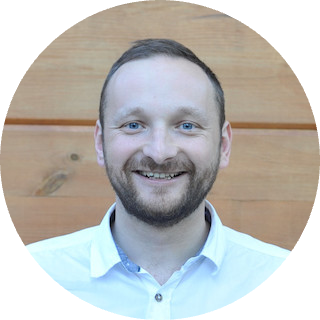 "The course's structure and systematic approach to IoT product management were exceptional.
The content was clear and concise, and the real-world examples and workbooks made integrating the concepts into my projects easy."
- Michael Bychko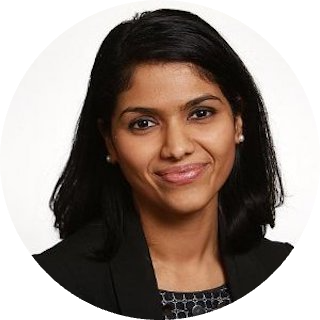 "The content of the course was masterfully designed and delivered for the benefit of a technical and non-technical audience. 
Without any hesitation, I would like to recommend Daniel's course to any individual or organization interested in demystifying the idea behind IoT and to those who are interested in simplifying/accelerating their product development process."
—Shruti Gopinathan


What's Inside The IoT Product Manager Program
The IoT Product Manager Program is a 7-week, online, self-paced program anchored in the IoT Decision Framework.
The program includes 7 hands-on modules that cover everything you need to know to bring successful IoT products to market.
Each module includes video lectures, templates, exercises, and additional reference material.
The modules are anchored in the IoT Decision Framework.

Here's a Look at What You Get With Each Module

Module 1 – Introduction to the IoT Decision Framework
You'll cut through the hype and get a solid understanding of IoT from a PM's perspective. You'll also learn about the IoT Decision Framework, which will give you the foundation for the rest of the program.
You'll learn:
A deep dive into the IoT Decision Framework, a strategic tool that will guide you step-by-step through the process of building your IoT product.
The 5 building blocks of the IoT Technology Stack and how to use them as a communication tool, ensuring everyone in your company understands what you are building.
The IoT landscape so you can identify the 3 types of companies working on IoT today.
Module 2 – How to Prioritize the Needs of Your IoT Users
IoT products usually have more users than non-connected products. Therefore, you need a structured approach to discovering hidden users and their needs. Without understanding the real pain of the users, you won't be able to get your first customers or achieve scale. It's that simple.
Module 2 dives deeper into the UX Decision Area of the IoT Decision Framework.
You'll learn:
A 5-step process to define the best user experience for all users across the IoT Technology Stack.
A simple yet powerful tool to identify all possible users across the IoT customer lifecycle to ensure you don't leave any essential users out of your roadmap.
A technique to prioritize users and their needs for your MVP and beyond.
What makes an outstanding Developer Experience in IoT products.
Module 3 – How to Create a Robust Data Strategy
Collecting data from sensors is not enough to provide value. The real value comes from analyzing that data to solve the pains of your customers and your company. That's why crafting a robust data strategy is critical to success (and it's also where many Product Managers fall short).
Module 3 dives deeper into the Data Decision Area of the IoT Decision Framework.
You'll learn:
The critical components of an IoT data strategy and how they define the value of your product.
Why IoT is an "ecosystem play" and how to avoid the pitfalls of product vs. platform data strategies.
The privacy and legal implications of data in IoT products so that you can avoid legal nightmares from the beginning.
Module 4 – How to Create an IoT Business Model
IoT opens the door to new and innovative business models, including recurring revenue models. This module will prepare you to take advantage of these new business opportunities while avoiding the most common pitfalls.
Module 4 dives deeper into the Business Decision Area of the IoT Decision Framework.
You'll learn:
The most impactful IoT business models, including recurring revenue and outcome-based models, will enable your product to make money in the market.
How to discover monetization opportunities at each layer of the IoT Technology Stack.
How to calculate the cost of deploying a new device to avoid eating into your profit margins.
How to avoid the biggest strategic mistake IoT companies make by defining a solid Build vs. Buy strategy.
Module 5 – Demystifying the Technology Behind IoT
To win the trust of Engineering teams, you need to be familiar with the technology behind IoT solutions. With so many components, where do you start? This module will empower you with the talking points you need to be fluent across the IoT Technology Stack.
Module 5 dives deeper into the Technology Decision Area of the IoT Decision Framework.
You'll learn:
The key parameters and terminology you need to have an intelligent conversation with software and hardware teams.
The top software and hardware considerations you need to review with Engineering to ensure your solution is robust and scalable.
The top considerations you and your team need to evaluate when selecting an IoT Cloud Platform.
How to include the customer and business perspective in every conversation with the Engineering team.
Module 6 – How to Launch and Operate a Secure IoT Product
Developing secure products must be at the top of every IoT PM's list. In this module, you'll learn how to incorporate security decisions into your roadmap and product strategy.
Module 6 dives deeper into the Security Decision Area of the IoT Decision Framework.
You'll learn:
The different types of security threats that affect all IoT products, including real-world examples.
A simple, 3-step process to identify security risks across the IoT Technology Stack that can inform your roadmap direction.
The role of an IoT Product Manager in securing your product and getting buy-in from other teams.
Module 7 – How to Incorporate Regulations in Your IoT Product
Standards and Regulations can either break your product or be a source of opportunity to gain market share. In this module, you'll learn how to identify and incorporate them into your strategy.
Module 7 dives deeper into the IoT Decision Framework's Standards and Regulations Decision Area.
You'll learn:
An overview of the current IoT standards and how they impact your product.
How to work with policy teams to understand the regulations that affect your product.
The role of a Product Manager in incorporating Standards and Regulations into your roadmap.

Enroll in The IoT Product Manager Program Today!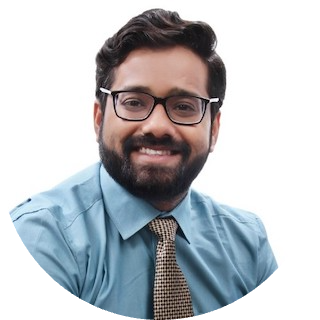 "I always felt I was doing great with my IoT product, and for the last 2 years, I have taken many decisions with full confidence that I was right.
But right after my first look at the IoT Decision Framework, I realized how much I needed to know before taking these decisions."
- Aman Bhatnagar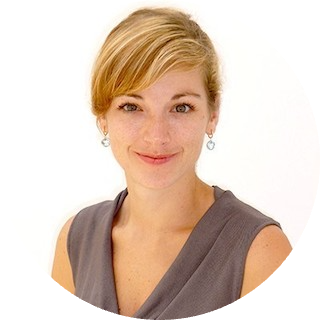 "With the innovation landscape shifting toward IoT, Daniel's course offers a strong introduction and framework for IoT product development.
The coursework brings students up to speed on the various engineering, finance, security, and business questions to help students create sound business strategies in an emerging market.
As a product manager, this course not only helped me become a better leader within my organization, but a better product manager overall."
-Gwendoline Tuma


The IoT Product Manager Program Also Includes

→ Hands-on experience through The IoT Decision Workbook:
Throughout the program, I'll prompt you to fill out your IoT Decision Workbook (included with the course) so you can apply the concepts to your own IoT product.
By the end of the course, your Workbook will be your blueprint of all the decisions you need to make to build a successful IoT product.

→ Real-world examples:
This program is based on real-world experience and includes many real-world examples.
The program even includes two examples of completed IoT Decision Workbooks based on real-world scenarios:
A monitoring application for Wind Turbines
A fitness watch
You can use these sample workbooks as a starting point to apply to your own product.
→ Curated resources to go deeper on all topics:
In addition to the video lectures and templates, I've curated a list of resources for you to explore each topic further, including:
My ultimate Reading List for IoT Product Managers includes over 25 books every IoT PM should read.
Articles and podcast episode recommendations

→ Certificate of Completion:
Once you complete all the lectures, you'll receive a certificate of completion.

Let's Recap. Inside The IoT Product Manager Program, You Get…
→ Lifetime access to all seven self-study modules so you can access them when you need them

→ Workbooks and fill-in-the-blank templates to apply the knowledge to your own product

→ Curated content, including recommended books, podcast episodes, and articles to accelerate your journey articles to accelerate your journey
That is a tremendous amount of value! Not to mention, this is a risk-free decision because of my money-back guarantee.

Enroll in The IoT Product Manager Program Today!

You'll be Backed by a Risk-Free 14-Day Guarantee!
I'll be honest with you. Enrolling in this online program means an investment in both time and money. So, I understand why you might be hesitant to enroll. I get you!

So, here's why you can place your confidence in my 14-day money-back guarantee and set any enrollment nerves aside.
By the end of 14 days, you'll have received access to the first two modules of the IoT PM program.
If you don't feel confident that the course can make a difference in your IoT journey, no problem. Just email me before your 14-day period expires, and I'll refund 100% of your money. No questions asked.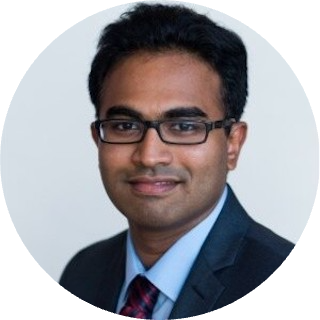 "Thank you, Daniel, for this amazing program!
I highly recommend emerging product leaders take this course to effectively build smart, connected solutions that solve customer problems.
There are so many moving pieces in building digital connected products, and this course provides a systematic method to help create a great User Experience at every layer of the IOT stack!
-Dhishan Kande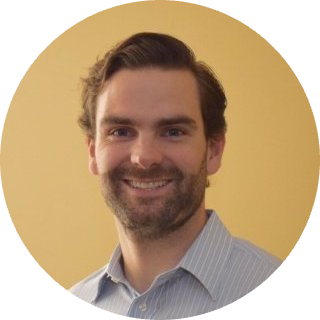 "The course is fantastic! 
Daniel does an excellent job breaking down the incredibly complex world of IoT in a very clear and concise way.
Having minimal experience in IoT product management, I came away from this course confident in the toolset I gained."
- Russell Sprole

Frequently Asked Questions
Is this program live or pre-recorded?
The program includes pre-recorded videos you can study at your own pace. Plus, you'll have lifetime access to the material, so you can always revisit it whenever you need a refresher.
When does the program start?
The program is self-paced and on-demand. You'll get access to the first module immediately after enrolling.
How long will it take me to complete the program?
It'll take you about 7 weeks to complete the program. Each week, you'll get access to a new module (for a total of 7 modules).
Separating the modules by a week gives you time to digest the material and complete the exercises in your workbook.
Each week, plan to spend about 1 hour going through the video lessons and 1-2 hours completing the hands-on exercises in your IoT Decision Workbook.
What is your refund policy?
Joining the course is a risk-free proposition. The program is backed by my 14-day, 100% money-back guarantee. If, for whatever reason, you decide this program is not for you, email me within 14 days of enrollment. I'll reimburse you 100% of your investment, no questions asked.
How long will I have access to the material?
Enrolling in the program gives you lifetime access, so you can always return to the material at any point.
If you enroll today, you can feel confident that the material will be waiting for you whenever you need it.
Will my company reimburse me for this program?
There's a good chance they will since most companies invest in developing their employees and often reimburse you for ongoing education.

If you're thinking, "this sounds amazing, but I'm still not 100% sure," keep reading…
You should give The IoT Product Manager Program a 14-day risk-free shot if any of these statements resonate with you:

→ You want to feel confident in your abilities to launch successful IoT products…
→ You want to stop spending your evenings reading random blog posts trying to piecemeal an IoT approach…
→ You need a step-by-step blueprint of what it takes to build, scale, and monetize an IoT product…
If this sounds like you, then this program can help you accelerate your career in IoT. 
Let's consider some of the alternatives. You could…
→ Attend an IoT conference and try to pick up a couple of useful tips in between all the vendor pitches.
→ Attend a Product Management conference hoping to get any IoT-related info between all the ChatGPT talks and the "killer" advice from the latest Silicon Valley unicorn.
→ Waste more time reading engineering-focused books on IoT or spend your evenings trying to piecemeal an approach from disjointed blog posts.
All of these options will cost you money AND, more importantly, will consume a lot of your time without delivering a significant ROI.


Enroll in The IoT Product Manager Program Today!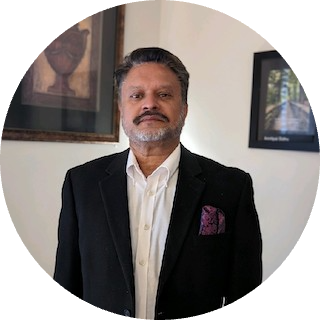 "My special thanks for providing such a clear and robust framework for IoT PM.
Being in the industry for almost 25 years, I haven't come across such comprehensive course material."
- Amrit Sidhu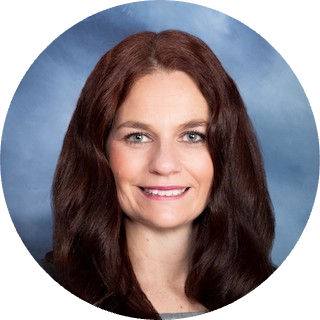 "The program has given me a framework to explain to my leadership team and to my project teams the complexity of layers within an IOT product. 
It provides a guide to align everyone involved on where we are in the process and what considerations we need to account for within each layer.
The online course was perfect for me as a busy product manager.
This is a great investment for any product manager of an IOT product."
- Tamara Cross

Get the Advantage You Need
Let's be honest: most companies launching IoT products are unsuccessful. They spend years and millions of dollars developing technology-first solutions that go nowhere. I've seen too many product teams demoralized by wasting years working on a solution that crashed in the market.
But it doesn't have to be that way. Listen, by enrolling in this program, you'll have a huge advantage!
You'll have a structured approach to IoT innovation that will help you identify, communicate, and address any blind spots in your product.
As a result, you'll gain the confidence and influence to drive your IoT product forward, delivering impactful solutions for your customers and the world.
I hope you decide to join me in this program. I'm excited to meet you, teach you, and see the fantastic impact your product will have on the world.
Here's to your success!
Daniel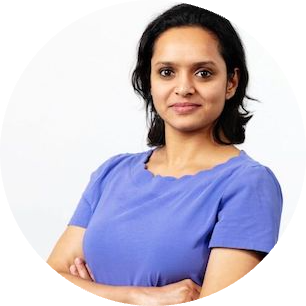 "As a highly experienced Product Manager himself, Daniel shares practical approaches and tactics which are readily useful in the industry.
Daniel is meticulous with the clarity of the material.
Daniel's framework helps weigh in many factors that come in handy in building successful products.
Thank you, Daniel!"
-Preethi Srinivasan